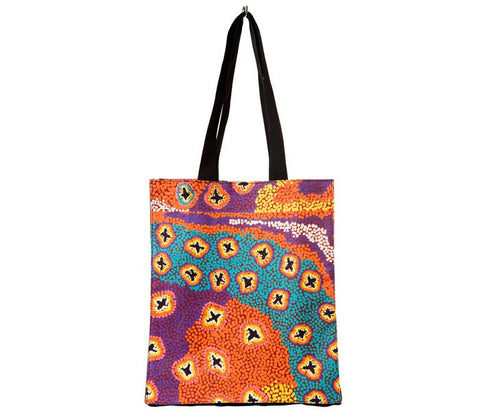 Ruth Napaljarri Stewart - Ngatijiri Jukurrkpa (Green Budgerigar Dreaming)
Versatile canvas tote, with black gussets and base, features images of a painting by Central Desert artist Ruth Napaljarri Stewart. Each bag is unique as the print on the front and back varies on each bag and is packaged with information about the artist and artwork. 
Dimensions: 35cm x 40cm x 14cm. Made in Australia.
Royalties from this product directly benefit the artist and their community.
---
We Also Recommend