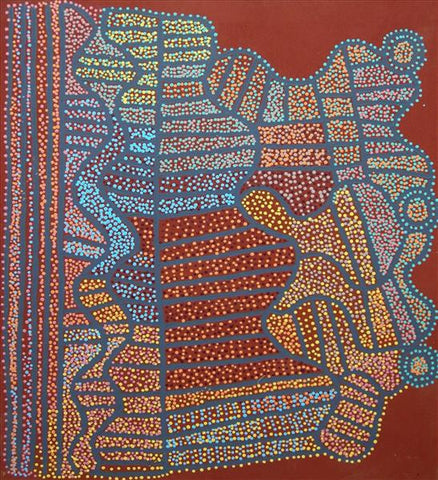 Shorty Jangala Robertson #1589/09 - Ngapa Jukurrpa (Water Dreaming) - Puyurru
This is an original Central Desert 'dot' painting - acrylic paint on 107 x 91 cm unstretched canvas, by deceased artist Shorty Jangala Robertson (1925 - 2014).
It is accompanied by a Certificate of Authenticity issued by the Art Centre, describing the Dreaming story as told by the artist.
We carefully photograph our paintings in order to portray the artwork as accurately as possible.
The purchase of this artwork directly benefits the artist's family and the not-for-profit Art Centre.